The School of the Arts Family Lovingly Remembers...
Jacquelyn
Simmons, Class of 2007
and
Jermeliah Simmons, Class of 2011
We hold their families close in our thoughts and prayers.
Each life, no matter how fragile or brief, forever changes the world.
---
School of the Arts
is a
Rochester City School District secondary
school.
Nestled in the Neighborhood of the Arts, it is
located in the
heart of Rochester's Cultural District.
If
you're interested in the arts,
talented,
desire high academic
achievement, and
you
want to develop your skills
...
SOTA is the place for you!
Voted Rochester's Favorite City School
Poll Conducted by Rochester
Education Foundation at the 2012 Jazz Festival.
45 Prince Street, Rochester, NY 14607
---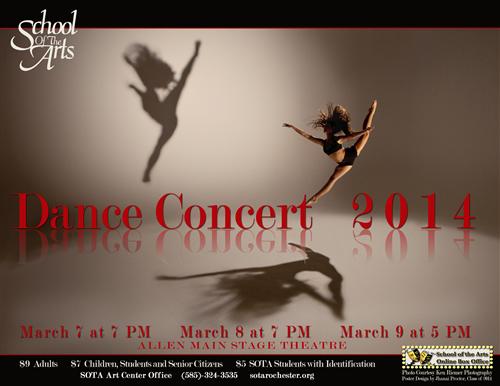 ALLEN MAIN STAGE THEATRE
March 7 7 PM
March 8 7 PM
March 9 5 PM
---
ADVANCE SALE TICKETS NOW AVAILABLE
ONLY ONLINE CLICK BELOW...

---